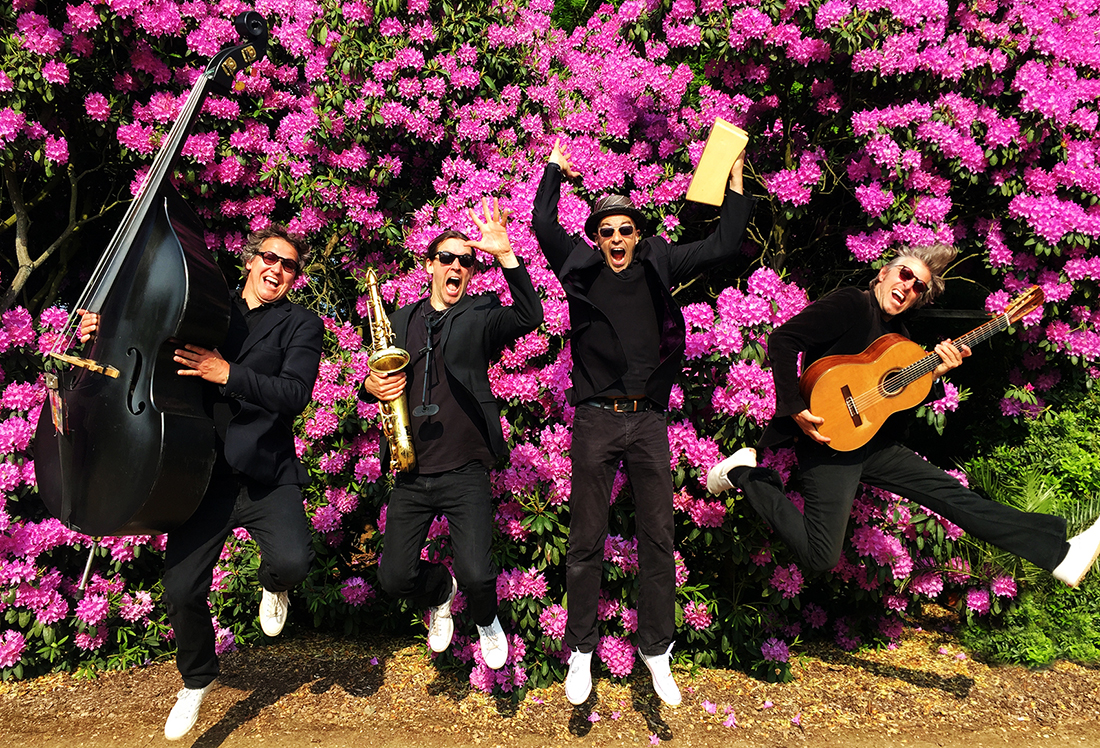 FREQUENTLY ASKED QUESTIONS
Who are The Acoustic Four?
We are the perfect party and event band. With four voices, double bass, acoustic guitar, saxophone and all kinds of percussion, we transform high-quality events full of joy and energy into our perfect stage, mobile and unplugged, anywhere in the world.
What kind of music do you play?
We play hand-picked classics of the international pop, swing, beat, country, salsa and bossa nova repertoire, in many languages and exquisitely arranged for four voices and acoustic instruments.
We play internationally at events, in the middle of the countryside, on cruises, at industrial fairs and in clubs. For large corporations and commercial companies as well as for private weddings or birthday parties.
While studying music together, we realized that sticking to the basics unleashes enormous musicality and power, which is conducive to any event.
We all sing. Preferably in harmony. But most of all we like to interact with our audience by joining them wherever they are, for example at their table. Then everything is possible. Rattle along, clap along, whistle along and sing along is not only allowed, but specifically called for.
We play everywhere: from campfires to forest glades, from mountain tops to party dens, in shower cabins or drained swimming pools, in planes and submarines, from the highest church towers to the deepest stalactite caves. Neither stage nor power outlet is needed.
Why do you play without amplification?
Without a drum-set or amplification we have freedom to move. This means that there is no need to worry about any kind of stage technology or noise levels. We arrive, pick up our instruments and were off.